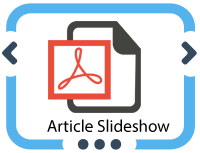 ---
Download citation:
BibTeX
|
RIS
|
EndNote
|
Medlars
|
ProCite
|
Reference Manager
|
RefWorks
Send citation to:



---
1- Zagros Herpetological Institute, Qom, Iran
2- Department of Biology, Faculty of Science, University of Birjand, Birjand, Iran ,

m.hosseinzadeh@birjand.ac.ir
Aims: The Zagros Mountains are a part of the 20th global hotspot, the Irano-Anatolian biodiversity hotspot. In this study, we aim to develop a comprehensive checklist of endemic herpetofauna species in the Zagros Mountains as one of the biodiversity hotspot regions, to provide more information about this important area and the necessity of conservation programs to protect it.
Materials & Methods: The Zagros Mountains, with an area of about 533,543km2, ranges from Turkey and Iraq to western and southwestern Iran along the eastern edge of the Persian Gulf. A list of endemic species has been collected from the literature review.
Findings: This region contains 3 species and 7 subspecies of endemic amphibians belonging to three genera and two families, the Salamandridae (8) and the Bufonidae (2). Neurergus and Calliopersa are endemic to this hotspot. There are 40 species and 6 subspecies of endemic reptiles belonging to 24 genera and 10 families. The families with the greatest number of endemic species are the Gekkonidae, Phyllodactylidae, and Colubridae. Three genera, Asaccus, Mediodactylus, and Eirenis, dominate the region, with 32 endemic taxa. There are also two endemic genera, Parsigecko and Lakigecko.
Conclusion: Many amphibians in the Zagros Mountains, especially all the species of the genus Neurergus, are categorized in IUCN (the International Union for Conservation of Nature) Red List and CITES (the Convention on International Trade in Endangered Species of Wild Fauna and Flora). The habitats of the Zagros Mountains herpetofauna, especially those of endangered and endemic species, should be protected and managed to maintain or restore populations of the declining species.

Article Type:
Original Research
| Subject:
Nature and Landscape Conservation
Received: 2019/12/11 | Accepted: 2020/03/12 | Published: 2020/09/22
* Corresponding Author Address: Department of Biology, University of Birjand, Birjand, Iran. Post Box: 97179-414
---
---
---
Send email to the article author
---
---